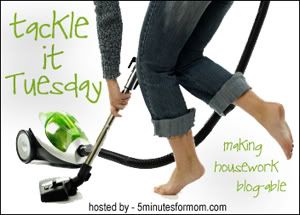 If I hadn't posted pictures of my clutter I probably would not have gotten anything done. Although it took me several weeks, I finally made the effort to get some progress pictures taken and posted. I didn't think that the Internet police would be busting in my doors to cite me for excessive cluttering, but I also didn't like that I had unfinished business hanging out in the public domain.
.
Before After
Okay, I'm not ready for House Beautiful yet, but I cleaned out a lot of clutter and got the paintings hung.
I'm starting in on the kitchen next. It is time for a kitchen make-over. I'd like to have fancy countertops, but in this economy I really can't justify the cost. In the next month I'm going to replace the out-dated tile backsplash, paint the walls, and call in the cabinet guy adjust the cabinet configeration so I can install a new stainless microwave/range hood over the range.
Thanks for the encouragement and for keeping me accountable for getting something done.